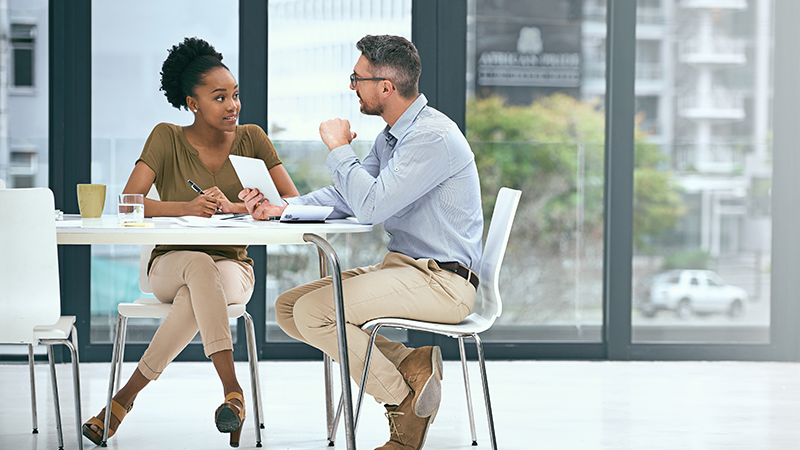 10% of people speak to a financial adviser, which is a 25% increase in the number of people receiving advice since October 2016
47% make financial decisions on their own
40% make financial decisions with their partner/spouse
A recent survey* by Aegon into how people make financial decisions found that 10% of people currently speak to a financial adviser about their finances. This indicates a 25% increase in the number of people seeking financial advice since the last Aegon survey which found that only 8%** of people spoke to a financial adviser about their financial decisions.
Similar to the findings of the previous survey, the majority (47%) said they make financial decisions on their own, while 40% said they made decisions with their partner or spouse.
Steven Cameron, Pension Director said:
"The increase in the number of people speaking to a financial adviser is encouraging, with 25% more seeking advice than in 2016. However, overall, take-up of financial advice remains worryingly low with around 1 in 10 people seeking advice.
"Since last year, the numbers accessing their pensions flexibly through pension freedoms has continued to grow. Making the right decision on your retirement finances is hugely important and really should be done only with the help of a professional adviser. Worryingly, 32%*** of those going into income drawdown did not use an adviser.
"Both the regulator and the Government are keen to make advice and guidance more accessible to more people, and their Financial Advice Market review led to a range of initiatives. However, while advisers support the aims of these measures, Aegon research shows they are sceptical these are making a difference in practice.
"If people are unsure if they need advice, they might first make use of free sources of guidance available, for example from Pension Wise on pension freedoms. Providers and some employers can also provide basic information. But for the more important or difficult decisions people should seriously consider paying for financial advice. In many cases, the benefits of getting things right can far outweigh the costs. It might be money well spent to ensure they are doing the best they can for their financial futures."
9 reasons to speak to a financial adviser when planning for retirement
Selecting a pension product
Planning your retirement goals and where to invest your money to meet them
Checking if you're paying enough in to meet your retirement goals
Deciding how to access your pension, including how much income you can take without risking running out of money
Consolidating your pension saving into one pot
Transferring a pension from one provider to another
Considering whether to transfer out of a final salary or defined benefit scheme
Reviewing investment performance or changing funds
Inheritance tax planning
ENDS
*Research was conducted by Aegon with the Aegon UK consumer panel. Total sample size was 909 adults aged 18+. Fieldwork was undertaken in May 2018.
**Research was conducted by Aegon with the Aegon UK consumer panel. Total sample size was 1,004 adults aged 18+. Fieldwork was undertaken in October 2016.
***FCA Data Bulletin, March 2018, Page 14 https://www.fca.org.uk/publication/data/data-bulletin-issue-12.pdf
Further information
Stephanie Melrose
PR Manager
Aegon UK
Tel: 0131 549 6743
Mob: 07740 897 621
Notes to Editors
In the UK, Aegon offers retirement, workplace savings and protection solutions to around two million customers and employs approximately 3,450 staff. More information: aegon.co.uk
As an international life insurance, pensions and asset management company based in The Hague, Aegon has businesses in over twenty five markets in the Americas, Europe and Asia. Aegon companies employ over 28,000 people and have millions of customers across the globe. Further information: aegon.com
The value of an investment can fall as well as rise and is not guaranteed. You may get back less than the amount originally invested.
Aegon is a brand name of Scottish Equitable plc. Scottish Equitable plc, registered office: Edinburgh Park, Edinburgh EH12 9SE. Registered in Scotland (No. 144517). Authorised by the Prudential Regulation Authority and regulated by the Financial Conduct Authority and the Prudential Regulation Authority. Financial Services Register number 165548. An Aegon company.www.aegon.co.uk                                                                        
© 2018 Aegon UK plc.