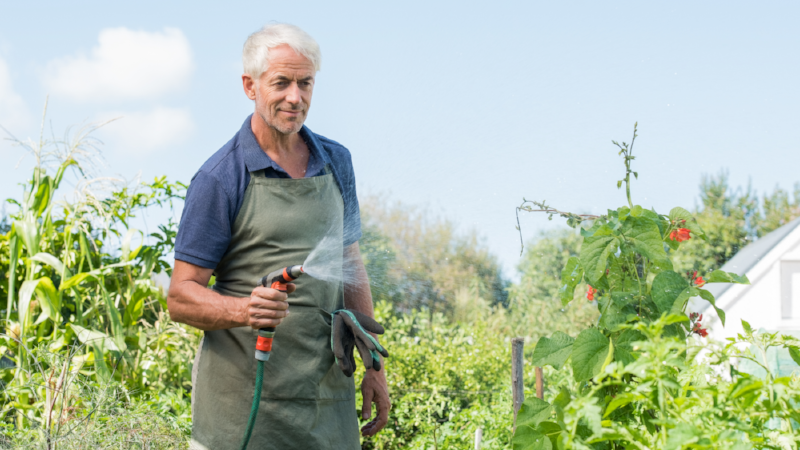 A quarter (26%) of those with pension savings don't know how much they hold in pensions
Over one in eight (13%) don't have any pension savings
36% have never estimated their income needs for retirement
Those nearing retirement age (age 55-64) face a fall in lifestyle with just 17% holding more than £300,000 in pensions
New research* by Aegon reveals that 38% of individuals are not confident about their ability to retire comfortably with many in the dark when it comes to their pension savings and arrangements for funding their retirement.
Worryingly, one in eight (13%) of those polled admit that they don't have any pension savings. When it comes to looking ahead to funding later life, over a third (36%) have never estimated their income needs for retirement, putting themselves at significant risk of being unable to maintain their existing lifestyle.
Over a quarter (26%) of those polled said that they don't know how much they hold in pensions and worryingly this figure increases to 38% for those aged 65 and over.
Just 17% of those aged 55-64 hold more than £300,000 in pension savings – the amount that someone on average earnings would need to maintain their current lifestyle in retirement.
Steven Cameron, Pensions Director at Aegon said:
"These figures should set alarm bells ringing. Despite the introduction of auto-enrolment, there are still many individuals who are entirely unprepared for retirement.
"Many people may put off finding out how much they have saved, fearing it will be less than they'd hoped or will need. But however unsettling, the earlier you carry out a reality check, the more chance you have of doing something to get back on track. It's worrying to see that many approaching retirement age don't know how much they have saved for retirement and only one in five are on track to maintain their lifestyle."
ENDS
Further information
* The Aegon Retirement Confidence Survey is a bi-annual tracker study that assesses confidence to retire comfortably among a nationally representative sample of UK residents that are not yet retired. The 946 respondents who took part in this study were recruited through Aegon's customer and consumer panels. Fieldwork was undertaken in May 2018.
Alex Messis
PR Manager
Aegon UK
0131 549 2920
Notes to Editors
In the UK, Aegon offers retirement, workplace savings and protection solutions to around two million customers and employs approximately 3,450 staff. More information: aegon.co.uk  
As an international life insurance, pensions and asset management company based in The Hague, Aegon has businesses in over twenty five markets in the Americas, Europe and Asia. Aegon companies employ over 28,000 people and have millions of customers across the globe. Further information: aegon.com
The value of an investment can fall as well as rise and is not guaranteed. You may get back less than the amount originally invested.
Aegon is a brand name of Scottish Equitable plc. Scottish Equitable plc, registered office: Edinburgh Park, Edinburgh EH12 9SE. Registered in Scotland (No. 144517). Authorised by the Prudential Regulation Authority and regulated by the Financial Conduct Authority and the Prudential Regulation Authority. Financial Services Register number 165548. An Aegon company.www.aegon.co.uk                                                                        
© 2018 Aegon UK plc.