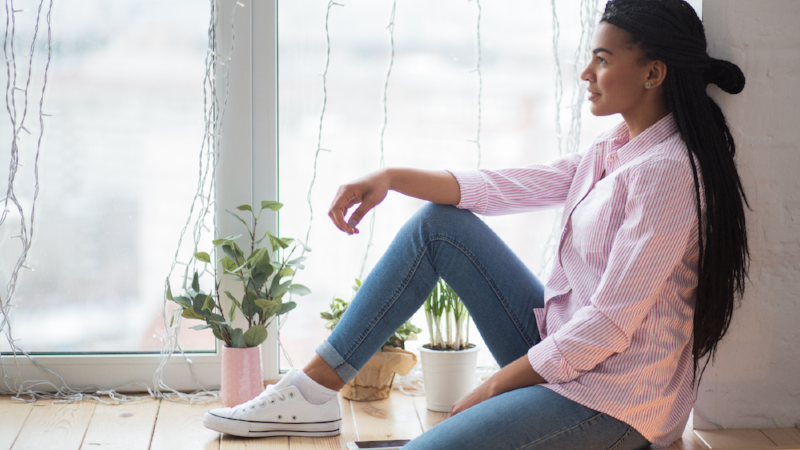 64% of people have multiple pension pots
22% of those with multiple pensions have lost track of one or all of their pensions
30% don't know the total value of their pensions
27% would be interested in moving all their pensions to one provider if there were financial benefits
Aegon research* reveals that 64% of people have multiple pensions, a 2% increase since the last Aegon survey which found that 62% of people had multiple pensions**.
The number of people within this group who have lost track of one or all of their pensions has increased slightly from 21% to 22%.
This means that more than 7million*** people may have misplaced some of their retirement savings.
The findings highlight the challenge of a broader trend towards a career involving an average of 11 jobs**** and the difficulty of keeping tabs on workplace savings.
However, the recent survey highlighted an improvement in pension awareness in the last two years, with nearly a 10% fall in the number of people not knowing the value of their pensions from 39%** to 30%*.
Kate Smith, Head of Pensions at Aegon said:
"It's very hard to plan for retirement without a full view of your savings and an understanding of what your state pension entitlement is likely to be.
"So it's concerning that the number of people who have lost track of their pensions has increased slightly. Without the bigger picture people might be setting themselves up for a retirement fall without a clear idea of what their savings are worth. Nowadays the vast majority of jobs come with a pension and as people frequently change jobs it's all too easy to lose track of your pensions, especially if they are small.                                                                                    
One option to prevent losing track of different pension pots is to combine them with one pension provider but Aegon's recent survey found only 27% of people would be interested in consolidation.
The top three reasons given for not moving all of their pensions to one provider:
46% of people don't want all their eggs in one basket
27% of people don't know the benefits of moving all their pensions
27% don't want to pay for an adviser
Kate Smith continues: "Pension consolidation won't be right for everyone, there are merits to not keeping all your eggs in one basket. And some older style pensions will have valuable benefits which may be lost on transfer. It's notoriously difficult for people to keep track of small pension pots, particularly at the beginning of someone's working life. Consolidation of small auto-enrolment pots along the way will help people keep track of these.
"Looking to the future, the launch of a pension dashboard in 2019 should simplify the process of finding lost pensions, and has the additional bonus of seeing all your pensions, including the State pension, in one place. The hope is that by making all their pensions more visible people will gradually become more interested in pensions, and in time start to make more active decisions to start to get them ready for retirement.
"It should also make it simpler to consolidate in future, but people don't have to wait until then to get their pensions in order. The Department of Work and Pensions (DWP) pension tracing service can already help people find lost or forgotten pensions they built up many years ago."
"While we wait for the rollout of the Pension Dashboard in 2019, there are some simple steps you can take to get your pensions in order."
Get your pensions in order with 4 simple steps:
Use the DWP Pensions tracing service to find your pension by entering your old employer's name which will generate the current contact address. Simply write to this address, with your current and any previous name, current and previous addresses and your National Insurance number. Go to: gov.uk/find-pension-contact-details
Some pension schemes won't have been updated for some time. To get the contact details you will need to fill out an online form with your name , email address and any information you believe is relevant such as the dates you were at the company and your national insurance number.
Get a State pension forecast, either in paper format or online gov.uk/check-state-pension
And once you've tracked down your pensions, get advice before consolidating them to make sure you don't lose out on any valuable benefits.
ENDS
References
* Research was conducted by Aegon with the Aegon UK consumer panel. Total sample size was 909 adults aged 18 and above. Fieldwork was undertaken in May 2018.
**Research was conducted by Aegon with the Aegon UK consumer panel. Total sample size was 1,004 adults aged 18 and above. Fieldwork was undertaken in October 2016.
***Overview of the UK population: 2014-based National Population Projections, Office for National Statistics – Number of people in the UK over the age of 18 totals 52,464,973, 52,464,973/100 x 64 = 33,577,583, 33,577,583/100 x 22 = 7,387,068
https://www.ons.gov.uk/visualisations/nesscontent/dvc219/pyramids/index.html
****Meeting future workplace pension challenges: improving transfers and dealing with small pension pots, page 7, Department for Work and Pensions, www.gov.uk/government/uploads/system/uploads/attachment_data/file/220405/small-pension-pots-consultation.pdf
Further information
Stephanie Melrose
PR Manager
Aegon UK
Tel: 0131 549 6743
Mob: 07740 897 621
Notes to Editors
In the UK, Aegon offers retirement, workplace savings and protection solutions to around two million customers and employs approximately 3,450 staff. More information: aegon.co.uk
As an international life insurance, pensions and asset management company based in The Hague, Aegon has businesses in over twenty five markets in the Americas, Europe and Asia. Aegon companies employ over 28,000 people and have millions of customers across the globe. Further information: aegon.com
The value of an investment can fall as well as rise and is not guaranteed. You may get back less than the amount originally invested
Aegon is a brand name of Scottish Equitable plc. Scottish Equitable plc, registered office: Edinburgh Park, Edinburgh EH12 9SE. Registered in Scotland (No. 144517). Authorised by the Prudential Regulation Authority and regulated by the Financial Conduct Authority and the Prudential Regulation Authority. Financial Services Register number 165548. An Aegon company.www.aegon.co.uk                                                                        
© 2018 Aegon UK plc