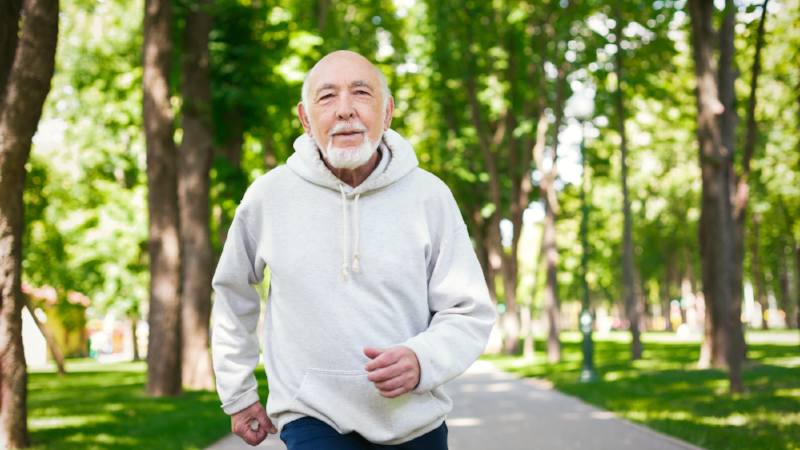 Women in England able to draw pension income of almost £1,000 less than men in Scotland from £100,000 pot
Men in Glasgow can take over £2,300 more than women in Camden
New analysis by pensions and investment provider, Aegon highlights the impact that gender and geographical location have on how much people should take as income in retirement, if drawing down from their pension pot, to avoid running out of money part way through retirement.
Since the introduction of Pension Freedoms three years ago, retirees have been attracted to the flexibility of income drawdown, despite the risk it creates of running out of money part way through retirement. More people are now choosing drawdown over the traditional route of buying an annuity, which offers a guaranteed income for however long the individual lives.
Annuities often don't take into account where people live and since December 2012, European 'gender equalisation' rules mean annuities have to pay out the same amount each year to men and women, even though women on average live longer. Gender and where you live affect average life expectancy and in turn how much income should be taken as drawdown from a pension pot to ensure it lasts the length of average life expectancy. Many people do however live far longer than average.
Aegon's analysis calculates how much an individual could take out each year to run out of money to coincide with average life expectancy, assuming investments grow by 3.25% each year after charges. 
Gender and geography affect level of drawdown retirement income - table 1
Region
Gender
Average life expectancy at age 65
Maximum income for £100,000 retirement fund
England
Male
83 years 10 months
£7,035
Female
86 years 1 month
£6,490
Wales
Male
83 years 2 months
£7,220
Female
85 years 7 months
£6,600
Scotland
Male
82 years 5 months
£7,445
Female
84 years 8 months
£6,820
Northern Ireland
Male
83 years 4 months
£7,170
Female
85 years 7 months
£6,600
This shows that while a 65 year old male in Scotland (where life expectancy is the lowest of the 8 groups) might be able to take up to £7,445 a year without running out of money before average lifespan, a female of the same age in England (where life expectancy is highest) will run out if taking any more than £6,490 a year, which is £955 a year less.
Gender and geography affect level of drawdown retirement income - table 1
Location
Average life expectancy at age 65
Maximum income for £100,000 retirement fund
Highest life expectancy
Female
Camden
89 years 5 months
£5,875
Kensington and Chelsea
88 years 7 months
£6,015
Chiltern
88 years 6 months
£6,030
Westminster
88 years 5 months
£6,040
Richmond upon Thames
88 years 2 months
£6,085
Male
Kensington and Chelsea
87 years 1 month
£6,285
Westminster
86 years 4 months
£6,440
Harrow
86 years
£6,510
East Dorset
85 years 8 months
£6,585
Camden
85 years 8 months
£6,585
Lowest life expectancy
Female
Glasgow
83 years 2 months
£7,220
West Dunbartonshire
83 years 6 months
£7,125
East Ayrshire
83 years 6 months
£7,125
North Lanarkshire
83 years 7 months
£7,105
Manchester
83 years 8 months
£7,080
Male
Glasgow
80 years 2 months
£8,270
Manchester
80 years 10 months
£8,005
North Lanarkshire
81 years 2 months
£7,880
West Dunbartonshire
81 years 2 months
£7,880
Blackpool
81 years 6 months
£7,755
The variation is even greater if differences in life expectancy within regions and cities are taken into account. The group with longest life expectancy is females living in Camden who on average live to age 89 years and 5 months, meaning they have to spread their retirement funds over an extra 9 years and 3 months compared to a male in Glasgow.
Steven Cameron, Pensions Director at Aegon said:
"The majority of people are now choosing to draw down an income, while keeping their pension pot invested, rather than buying an annuity. While this offers greater flexibility, it means people need to predict how long their retirement is likely to last, so they avoid the risk of taking too much income and running their pension pot dry.
"Gender and where people live can have a huge impact on average life expectancy. Women aged 65 in England can expect to live 4 years and 1 month longer than men in Scotland and need to spread their pension pot over these extra years. With a fund of £100,000 at age 65, women in England should be taking almost £1000 less each year than a man in Scotland.
"Of course, no-one knows exactly how long they'll live and it's extremely risky to base your income on living no longer that the average, as many people live far longer. The affordable income also depends on an individual's overall health and where the pension fund remains invested.
"Whether you're a man in Glasgow or a woman in Camden, we always recommend seeking advice to arrive at a sustainable income level and an investment strategy that allows freedom in retirement while controlling the risk of running out of money."
ENDS
Further information
Life Expectancy figures taken from: Office of National Statistics Life Expectancy at age 65 by sex, UK, 2014 - 2016
https://www.ons.gov.uk/peoplepopulationandcommunity/healthandsocialcare/healthandlifeexpectancies/datasets/lifeexpectancyatbirthandatage65bylocalareasuk
Notes to Editors
In the UK, Aegon offers retirement, workplace savings and protection solutions to around two million customers and employs approximately 3,450 staff. More information: aegon.co.uk
As an international life insurance, pensions and asset management company based in The Hague, Aegon has businesses in over twenty five markets in the Americas, Europe and Asia. Aegon companies employ over 28,000 people and have millions of customers across the globe. Further information: aegon.com
The value of an investment can fall as well as rise and is not guaranteed. You may get back less than the amount originally invested.
Aegon is a brand name of Scottish Equitable plc. Scottish Equitable plc, registered office: Edinburgh Park, Edinburgh EH12 9SE. Registered in Scotland (No. 144517). Authorised by the Prudential Regulation Authority and regulated by the Financial Conduct Authority and the Prudential Regulation Authority. Financial Services Register number 165548. An Aegon company.www.aegon.co.uk
© 2018 Aegon UK plc.