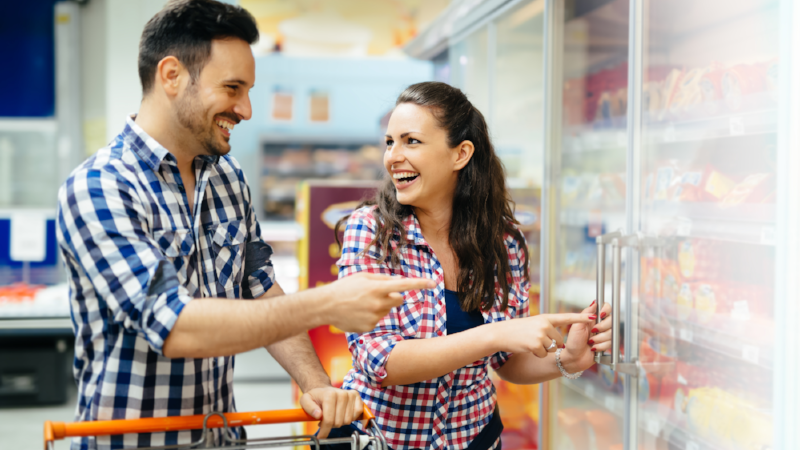 Bank of England expects pay to grow faster than prices for coming years
Continuing longer term, this could make a big difference to spending power
Pay rises 1% above inflation for 5 years could more than double 'extra' disposable income from £100 to £215
Last month the ONS confirmed that average pay increased faster than price inflation* for the first time since early 2017 and this is set to continue over the course of the next three years according to the Bank of England. The continuation of the trend will mean that in 2021, average pay will outstrip inflation by 1.5%**, which will be good news for disposable incomes after years of a squeeze on living standards.
In 2017, pay increases fell short of price inflation. This followed a lengthy period between 2008 and 2015 where average pay increases lagged behind price inflation.
A pay increase a little above price inflation may not look very exciting in a single year, but figures from Aegon show that if wage growth continues to strengthen over a number of years as inflation falls back, it could make a big difference to how much 'extra' disposable income an average earner has, after covering regular 'necessary' spending.
Average earnings in the UK are around £28,600 a year which after tax and national insurance produces a take home pay of around £1900 a month***. So, for someone with regular spending of £1800 for example, they will have £100 extra a month to spend or save. But if their earnings increase by 1% more than price inflation for 5 years, that extra could more than double to £215 per month. And after 10 years, it could have reached £359 per month.
If pay increases by 2% more than prices, after 5 years an extra £100 grows to £324 and after 10 years it becomes £618 every month.
Steven Cameron, Pensions Director at Aegon said:
"For 7 out of the last 10 years, including last year, average pay increases failed to keep pace with rising prices. Inflation falling to 2.5% and a pick-up in wage growth to 2.8%, has delivered a welcome return to 'real' wage growth. This is further buoyed by the Bank of England's prediction that this will continue, and get better, to the extent that pay increases will outstrip price increases by over 1.5% in 2021. While the numbers may look small, year on year they could have a big impact on how much 'extra' individuals have at the end of the month.
"If pay increases by 1% above prices, someone with £100 'extra' from a monthly take-home pay of £1900 could see that more than double in 5 years. And if earnings outstrip price inflation by 2%, the extra increases to more than 3 times as much. Looking longer term, the effect is even more positive. Earnings increases 2% above prices for 10 years would turn £100 extra into £618.
"While it will always be tempting to spend that extra, committing to saving some of any increase regularly could make a big difference to longer term savings."
Further information
*https://www.ons.gov.uk/employmentandlabourmarket/peopleinwork/employmentandemployeetypes/bulletins/uklabourmarket/april2018 
**https://www.bankofengland.co.uk/inflation-report/2018/may-2018/visual-summary
***http://www.netsalarycalculator.co.uk/
Figures assume price inflation of 2% and pay increases of either 3% or 4%.
Neil Cameron
PR Manager
Aegon UK
Tel: 0131 549 3393
Mob: 07972 403 757
Notes to Editors
In the UK, Aegon offers retirement, workplace savings and protection solutions to around two million customers and employs approximately 3,450 staff. More information: aegon.co.uk
As an international life insurance, pensions and asset management company based in The Hague, Aegon has businesses in over twenty five markets in the Americas, Europe and Asia. Aegon companies employ over 28,000 people and have millions of customers across the globe. Further information: aegon.com
Aegon is a brand name of Scottish Equitable plc. Scottish Equitable plc, registered office: Edinburgh Park, Edinburgh EH12 9SE. Registered in Scotland (No. 144517). Authorised by the Prudential Regulation Authority and regulated by the Financial Conduct Authority and the Prudential Regulation Authority. Financial Services Register number 165548. An Aegon company.www.aegon.co.uk
© 2018 Aegon UK plc.